Description
3dBi Indoor Ceiling Antenna
The Coiler ICA-0735-3.5NF Indoor Antenna is an omnidirectional ceiling antenna that supports multi-system installations such as iDEN, Tetra, GSM, UMTS, LTE and 5G NR with different frequency bands from 617~3800MHz. Lightweight, compact and easy to install, offers 3dBi of gain ideal for installation in larger indoor areas.
Supports 5G, 4G, 3G, 2G, iDEN and Tetra Frequency.
Frequency Range 617~3800MHz

30 cm N (F) jumper, to simplify connection with the booster or coaxial cable.
Provide 3.5~4dBi Gain (depending on the frequency)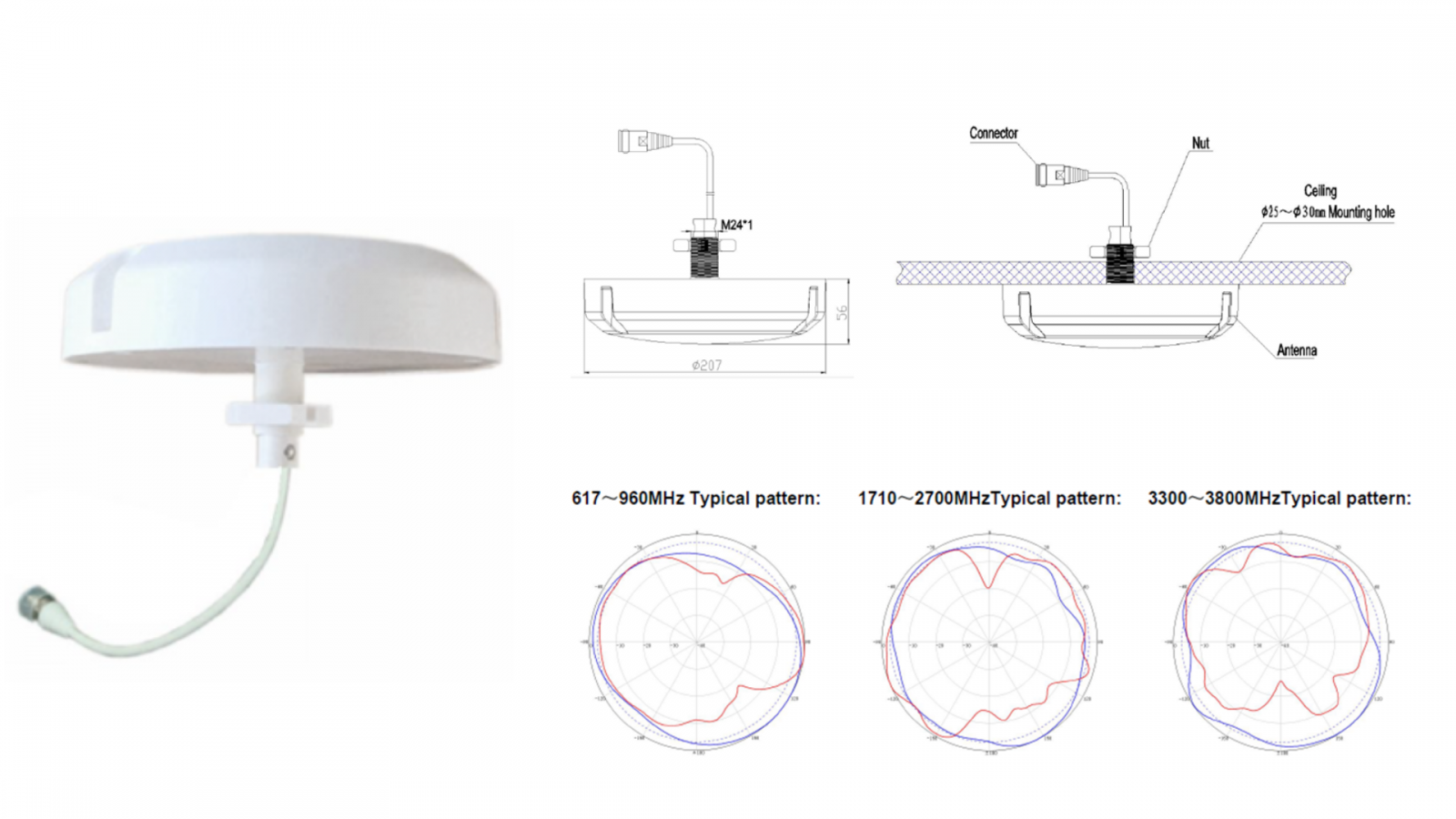 Product Specification
Model
PA-0727-8
Frequency Range
617~ 960 MHz
1710~2700 MHz
3300 ~ 3800 MHz
Gain
3.5 dBi (±1)
4dBi (±1)
4dBi (±1)
Impedance
50 Ω
Beamwith Vertical (º)
360º
Beamwith Horizontal (º)
90º
65º
50º
Power
50 W
Dimensions
213x168x204 mm
weight
0.6 Kg
Connector type
4.3-10 (F)
Temperature
-40 ~ +60
By browsing our website, you consent to our use of cookies and other tracking technologies.