Description
Solutions and Instruments to Deploy 5g NR Networks
Coiler Corporation has established a strategic alliance with Rohde & Schwarz a leader manufacturer of telecom instruments to distribute instruments and solutions specialized in the 5G NR networks deployment.
5G Site Testing Solutions for gNodeB, site acceptance, and troubleshooting
Rohde & Schwarz has introduced the 5G Site Testing Solution (5G STS) that provides the industry with an integrated package of proven test equipment that combines all the necessary functional, RF, and signaling tests for 5G installation and troubleshooting.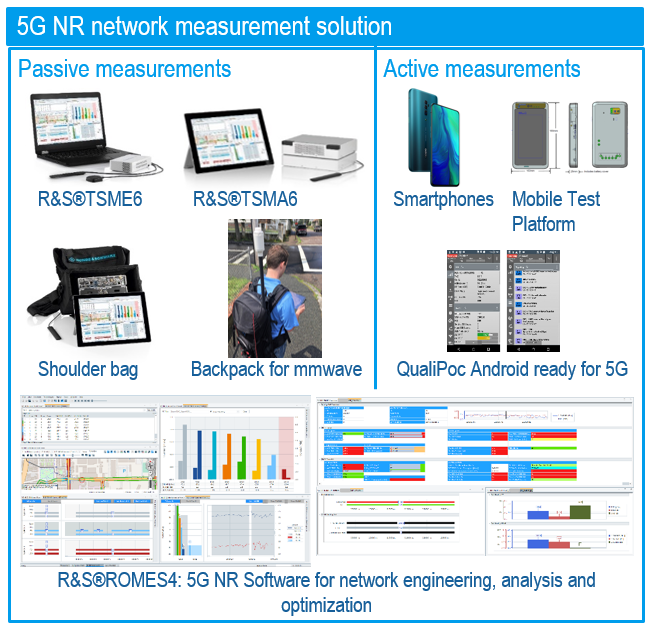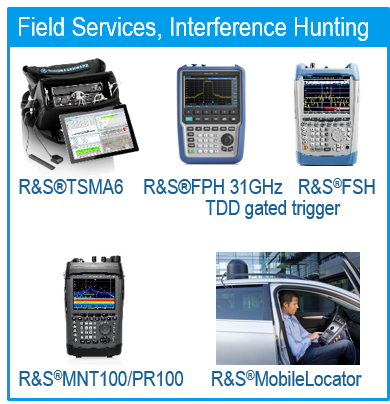 Locate and Eliminate all kinds of Interference.
Combining decades of expertise in the field with cutting-edge technology for every budget and use case, Rohde & Schwarz solutions for interference hunting allow network operators, regulators, and service companies to identify and locate any source of RF interference in mobile networks fast and efficiently.
For more information go to R&S
Rohde & Schwarz introduces SmartAnalytics to provide intelligent insights into mobile network QoE.
Rohde & Schwarz has introduced a new generation of web-based software with its SmartAnalytics suite. It enables mobile network operators to effectively store, process, and visualize big data, gain deep network insights and ultimately build intelligence for network investment prioritization based on the most critical factors influencing performance and quality of experience (QoE).
Analytics software that provides QoE use-case-driven insights

Intuitive web-based for benchmarking, optimization, and monitoring

Analyzes RAN data to improve end-user QoE and network performance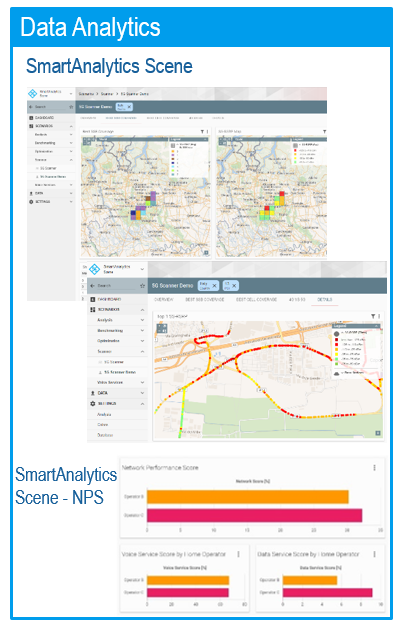 By browsing our website, you consent to our use of cookies and other tracking technologies.